In the United States of America, you will find two Giant Blue Cocks.
One Cock is 14 1/2 feet tall and sits atop the National Gallery of Art in Washington, D.C.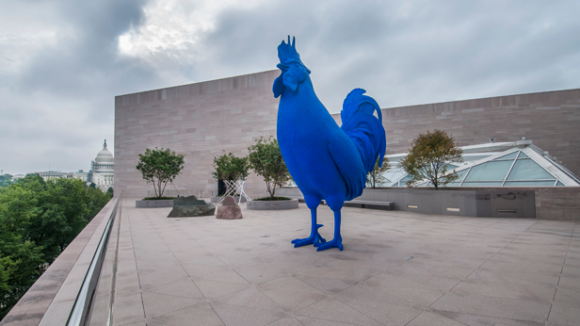 The other Blue Cock is over 20 feet tall which can be found in Minneapolis, Minnesota at the Walker Art Centre.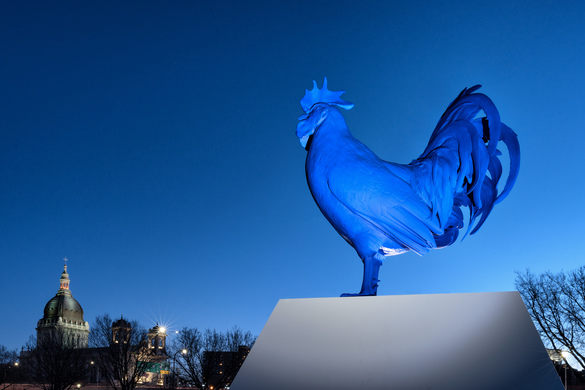 The Blue Cock is by German artist Katerina Fritsch and was dubbed the "Hahn/Cock" which was first unveiled in July 2013 at Trafalgar Square's Fourth Plinth in London.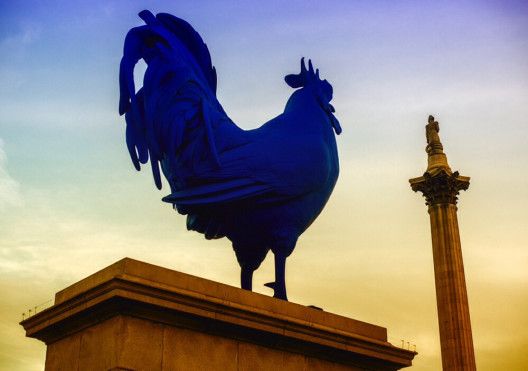 The German word "hahn" means the same as "cock" in English and why I just call it a Giant Royal Blue Cock.
Interestingly, the artist had admitted that it is consciously intended as a play on words.
The sculpture was selected by the Fourth Plinth Commissioning Group. According to a press release issued by the group in which they stated that the Giant Blue Cock is "The sculpture communicates on different levels," and is a "symbol for regeneration, awakening and strength."
Here is a quote from the original press release.
"First of all is the consideration of the formal aspect of its placement: the mostly grey architecture of Trafalgar Square would receive an unexpectedly strong colour accentuation, the size and colour of the animal making the whole situation surreal or simply unusual.
The cockerel is also a symbol for regeneration, awakening and strength and finally, the work refers, in an ironic way, to male-defined British society and thoughts about biological determinism."
Let me add that Trafalgar Square is also a historical landmark being the very place in which the Brittish had commemorated their famous victory over the French. The Square has also been used for community gatherings and political demonstrations, including Bloody Sunday, the first Aldermaston March, anti-war protests, and campaigns against climate change.
After the Giant Blue Cock was unveiled, the Mayor of London, Boris Johnson pointed out the irony that the cockerel, an unofficial national emblem of France, was standing in a square commemorating a famous British victory over the French.
Johnson said in his speech that "I hope French people will not take it as excessive British chauvinism – but for me it stands for the recent British triumph in the Tour de France, which we have won twice in a row … it is a symbol of French sporting pride, brought like a chicken to London. We have mounted this French cock at the heart of our imperial square.
The artist, Fritsch said that she was unaware of the connection until it was explained to her.
Fritsch said she chose the cockerel to represent strength and regeneration, "but it's a nice humorous side-effect to have something French in a place that celebrates victory over Napoleon.
She concluded, "He has come back as a cockerel!"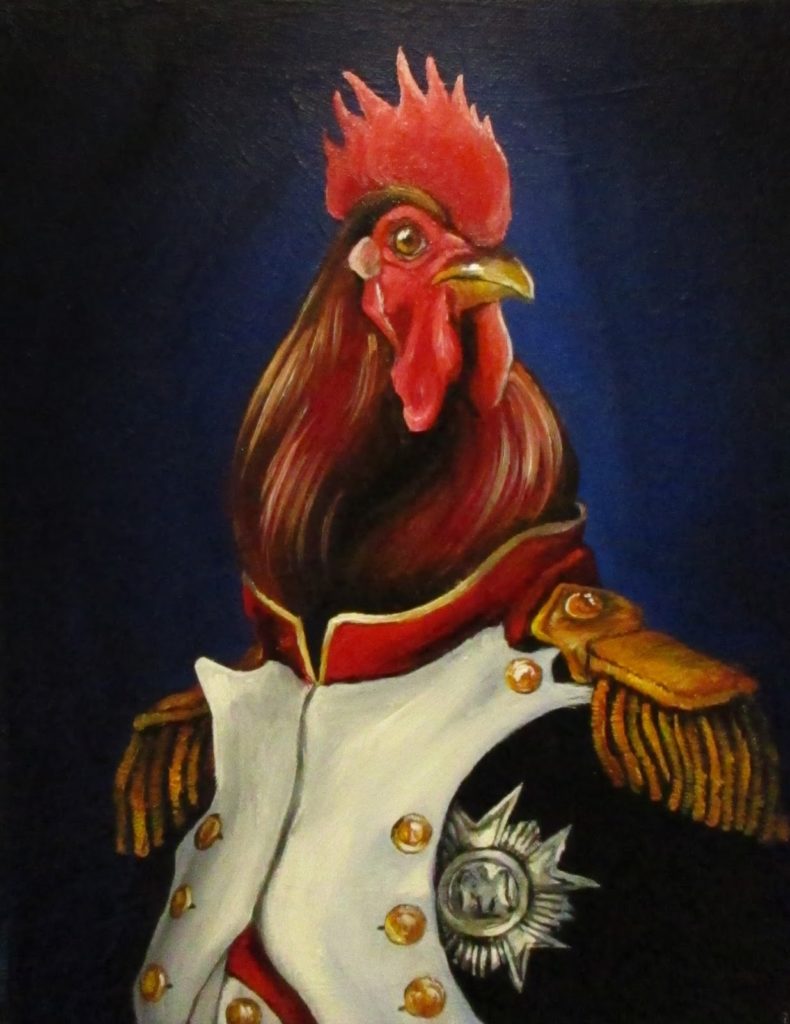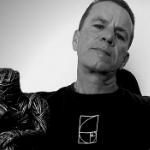 Moe is the founder of GnosticWarrior.com. He is a father, husband, author, martial arts black belt, and an expert in Gnosticism, the occult, and esotericism.