Podcast: Play in new window | Download (Duration: 2:34 — 2.4MB) | Embed
Subscribe: Apple Podcasts | Android | Email | Google Play | Stitcher | RSS | More
Welcome to the Gnostic Warrior Radio Show and Podcast. In this episode, I interview modern-day Shaman, Bart Smyth. Bart was initiated into Shamanism in Peru by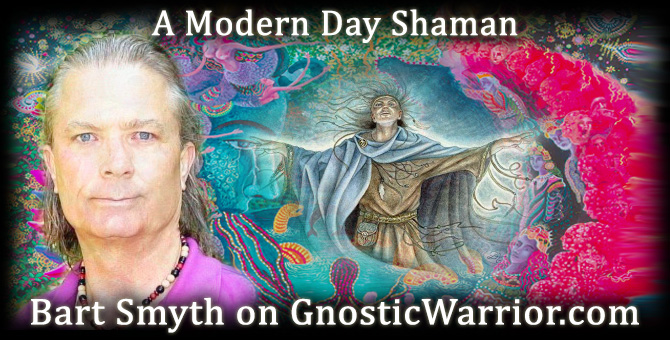 Don Benjamin of the Shipibo tribe. He explains what this experience was like and his training as a Shaman. Bart also tells us about how ayahuasca was involved in his initiation in the jungles of Peru.
He has studied martial arts most his life. For the last 25 years, Bart has been training in Internal arts, healing arts, a combination of Hakomi-Jungian Psychotherapy/Shamanic teachings, and trained with north and south American shamans.
This interview was conducted by Moe on February 4, 2014 from San Diego County, California, with Bart in Sweden.
Bart's website: AModernDayShaman.net