Atomwaffen Division (German for 'nuclear weapons division') has members all over the world and is linked to at least five murders in the USA, and several crimes. In 2018, Atomwaffen was also tied to the Order of Nine Angels (ONA) and officially labeled as a hate group by the Southern Poverty Law Center. The FBI announced the arrest of six members of The Base in January 2020, who was another neo-Nazi terror group linked to Atomwaffen, on charges of planning assassinations and mass shootings.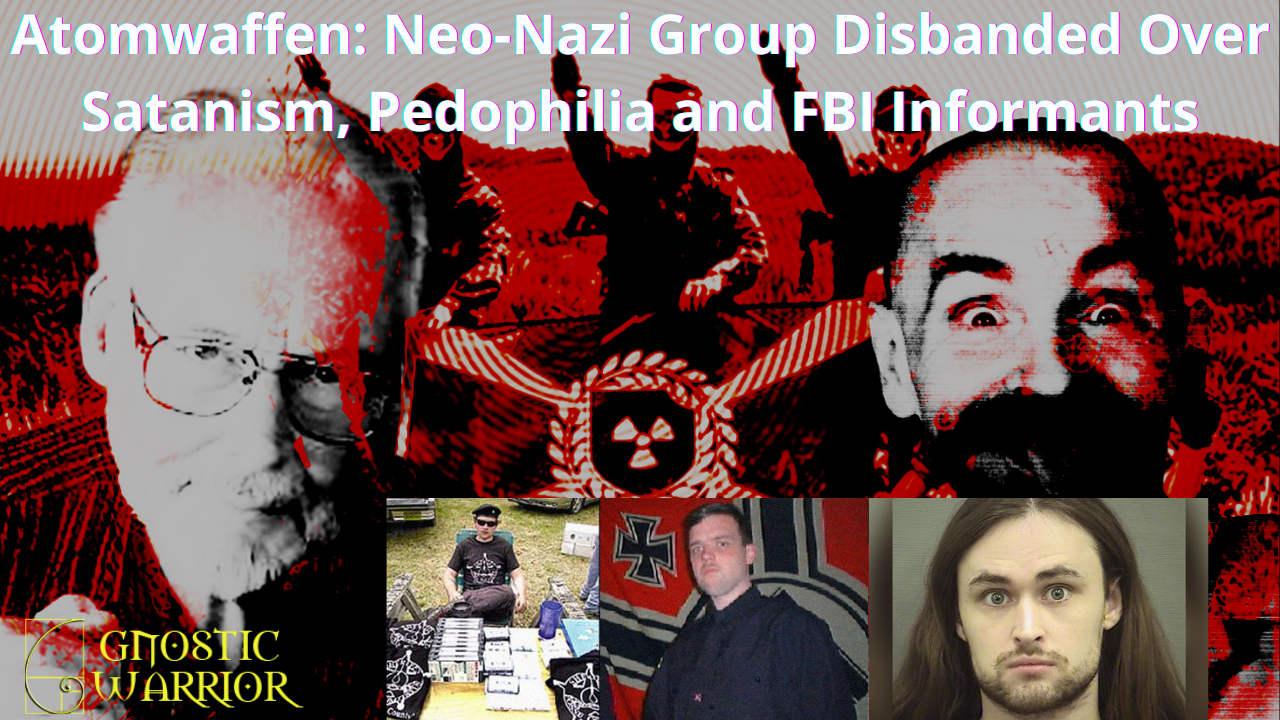 Atomwaffen first went public with one of its founders, Brandon Russell, in October 2015 after the Iron March online forum had closed down, recruiting some of its members from the 1,600 users. The group is a self-described neo-Nazi organization that has attracted underage American boys and active-duty U.S. military personnel. They were founded in 2013 or 2015 with approximately 20 cells across the U.S., according to ProPublica.
A major scandal hit the organization after news reporters from Pro Publica had harvested over 200,000 private messages and logs posted anonymously by a user dubbed "Antifa-data." From the emails, reporters, the FBI, and some of their members were able to identify secret information about forum participants. In addition, they discovered the true origins of Atomwaffen and Satanic and pedophile connections, which had appalled some of the members who chose to speak out online and distance themselves from these abhorrent activities.
As a result of the fallout, multiple high-ranking Atomwaffen members quit, eventually leading to their public downfall.
So who were the leaders, and what secrets were they hiding from other members and law enforcement?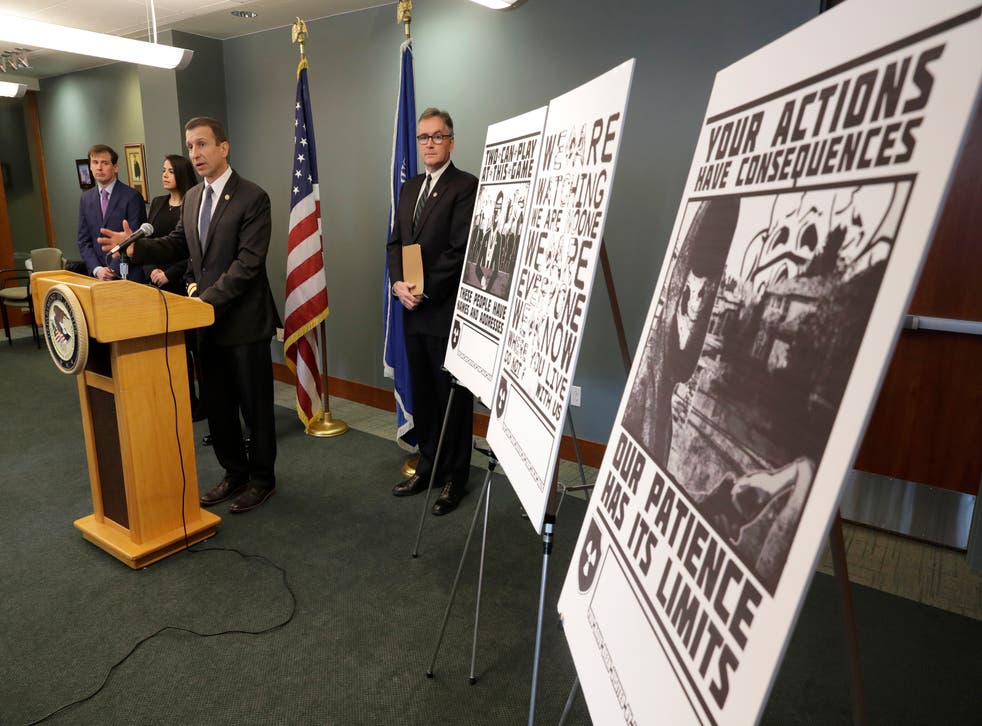 JAMES MASON – THE NAZI CHILD PREDATOR
Atomwaffen's former de facto leader, James Mason's "involvement with [the US's] organized neo-Nazi movement dates back to the late 1960s". Mason, raised in Ohio and began working for the American Nazi party in his teens, has a lengthy criminal record. Authorities in Germany and the U.K. told NBC News that Mason is influential among radicals in both countries.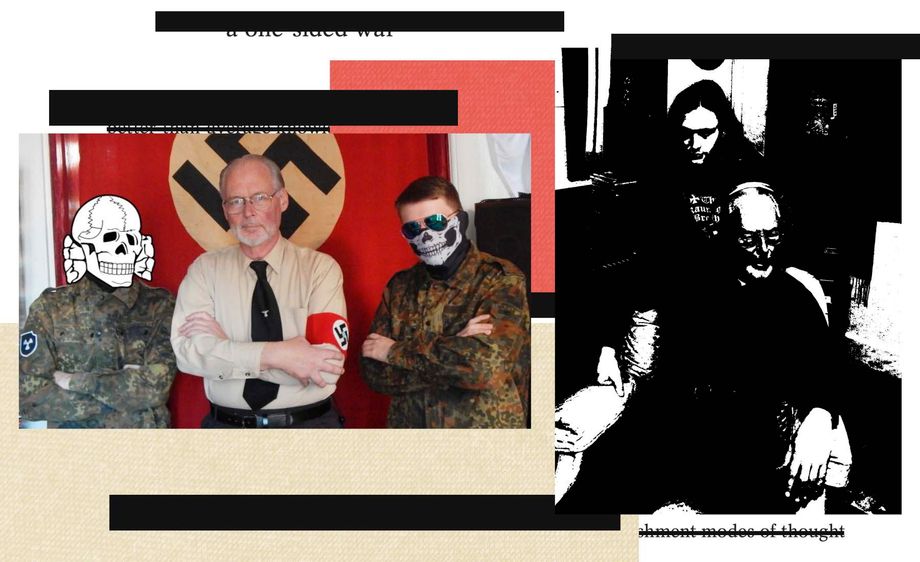 He served a 30-day sentence in jail in 1991 after he pleaded guilty to illegal use of a minor in nudity-oriented material. He was convicted of menacing in a case involving the sexual exploitation of a child and in and out of state prison for parole violations throughout the 1990s.
Mason has been active in writing Nazi propaganda since the 1980's distributing hundreds of newsletters that were compiled into a 563-page book, SIEGE that is required reading for new recruits. One of the former members stated, "the group [follows] James Mason's SIEGE like a bible."
Mason had been publishing his Nazi propaganda for many years through a newsletter called the Siege, and other outlets promoting his organization, The New Order. He even tried to recruit Charles Manson within his ranks and people like Timothy McVeigh are said to have acted upon Mason's advice. AWD has required potential recruits to read Siege before joining (Miller-Idriss, 2020 p. 14).
The former webpage for the Neo-Nazi group featured images of Charles Manson's faces flanking either side of the Universal Order's (UO) logo. UO is a neo-Nazi philosophy Mason launched in 1982 under the tutelage of Manson, which Mason claims the ideas behind the Universal Order would not have been possible without his years of correspondence with Manson, who also gave him the idea for the UO name and logo.
The logo steals ideas from ancient symbolism including the Gnostic ouroboros, scales of Justice and the ancient swastika, which Manson assisted Mason in creating.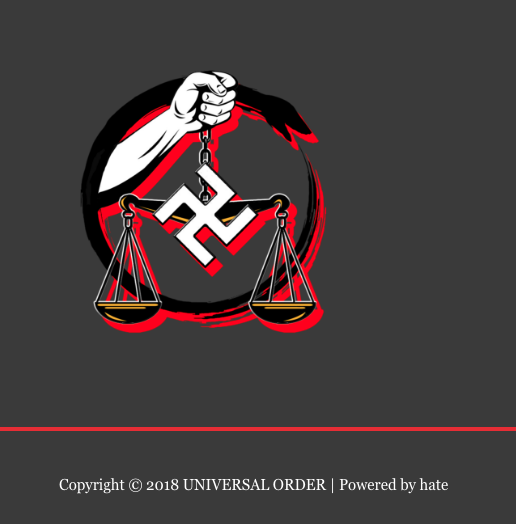 In a 1987 videotaped interview with AMOK Press, Mason characterized his fascination with "the forbidden" as crucial to his own recruitment into neo-Nazism and acceptance of Manson's influence.
"I won't try to deny, especially in connection with the current Manson connection, that there was the element of the forbidden, or the rebellious, involved there, and to me, at that time [during his teen years] Commander Rockwell and certainly the image of Adolf Hitler embodied the furthest extreme of that. And so that just pulled me in like a magnet."
Mason uses Manson as an exemplary example of a revolutionary they should emulate;
"Manson represents the great divide between those persons who imagine there are still are choices to be made casually on the basis of Establishment mores and those who have a profound, individual sense of 'no going back.' I believe it is this – and not the abstract idea of 'realism' – that is the great sustainer and inner-flame of all true revolutionaries."
In the order's manifesto, SIEGE, Mason makes clear that he is recruiting the wayward youth, and why he chose Manson's magnetic power to be the conduit to win their minds. Mason writes;
"And YOUTH is the name to be applied to the group of people among whom you will find a majority of those who DEMAND RESULTS, not Right Wing bullshit. Manson explains that the older a person becomes, the more frozen they are in the programmed ways the System has inculcated them with. [….]
The most adept social and political movers of all times have known that, in order to have a successful movement, you must get 'em [sic] while they are YOUNG! [….] It is Youth that has the most to lose, that has traditionally been the most idealistic and action-minded. Charles Manson exerts a fascination over Youth today, in the entire West, more so by far than anyone else even remotely attuned to what we're trying to do."
He also said that "Young, Wild, American, anti-Establishment individuals might be more easily attracted to Manson than Hitler." "Manson scares people," he writes, "but he does so in the way they LIKE [sic] to be scared. There is no huge, vague, ugly 'thing' attached to Manson as there is to Hitler."
JOHN CAMERON DENTON – THE NAZI SATANIST AND CHILD PORNOGRAPHER
Another of the group's leaders is John Cameron Denton, 27, of Texas, who was charged in court by federal prosecutors in Virginia for sharing child pornography with two other unnamed individuals, Assistant US Attorney Carina Cuellar said in court.  She said they also told law enforcement that Denton was "trading child pornography back and forth" with another individual and had a folder of the material on his computer. The Feds also charged him with conspiracy to make interstate threats.
Denton was convicted and he won't be the last for possible domestic terrorism links to face child exploitation counts. Benjamin Bogard was convicted in Texas last year and sentenced to more than six years in prison for possession of child pornography.
This should be no surprise because one of the group's leaders, James Mason is a known child predator who has been arrested multiple times for child sex crimes.
Denton, 24, goes by "Rape" online and sometimes uses the pseudonym Vincent Snyder on social media and in interviews. He was accused of organizing a terrorist campaign against a ProPublica reporter who had named him and other Atomwaffen members. Threats were called into ProPublica's New York office and the reporter's home to induce terror in victims called "swatting," because the goal is to provoke an overwhelming police response that includes a SWAT team.
JOSHUA CALEB SUTTER – NAZI SATANIST AND FBI INFORMANT
Other members accuse Denton of Satanism and trying to turn the group into a Satanic sect. Since 2017, Atomwaffen Division's ideology has become more influenced by Satanism and the occult, according to Stanford University's Center for International Security and Cooperation.
According to Open Democracy, the AWD's required reading material included 'Liber 333' and 'Iron Gates', both of which were authored by Joshua Caleb Sutter, of Columbia, SC and released by Martinet Press, a company operated by his wife and fellow member, Jillian Scott Hoy.
Their online catalog includes "The Devil's Quran," a book that promises readers "a path for those who are willing to enter Hell and claim the Devil as their lord," according to the description online.
'Libre 333' is a satanic manual, which guides neo-Nazis who fantasize about evolving into a new form of vampiric Aryan predator, and openly calls for infiltrating entities with "sinister potential", such as the military, the police, religious or right-wing groups; while 'Iron Gates' is sci-fi gore that tells the story of a blood-thirsty death cult, and contains graphic descriptions of rape, torture, and murder.
The Southern Poverty Law Center (SPLC) stated while "Sutter and ToB's texts helped turn AWD toward a more 'sinister' [Satanic] direction", they also caused infighting and distanced some members from the organization. His goal was to transform it from a mostly online group into a household name for "white supremacist" terrorism and moral depravity.
The SPLC also reported that "Sutter drew the FBI's attention by trying to form alliances with anti-American Islamist groups after the Sept. 11 terrorist attacks, posting a "message of solidarity and support" to Saddam Hussein on the Aryan Nations Web site, and expressing his hope that "the evil regime of the United States … shall be utterly wiped off the face of the earth."
Sutter told a reporter he was in contact with Islamic extremists "by phone and Internet because it's difficult to get to places like Iran."
Sutter is also linked to another Nazi-Satanist organization called the Order of Nine Angles (ONA). He used an ONA-affiliated channel, which promotes Nazism, Satanism, terrorism, and sexual violence, on the encrypted messaging service, Telegram, according to Open Democracy.
In the US, perhaps the most extreme of ONA's nexions is the Tempel of Blood (ToB). ToB's literature encourages sadism and sexual violence, glorifies mass murderers and terrorists, and calls for adherents to engage in racially motivated violence depicted as a holy war.
Members believe that "civilization must be undermined and destroyed from within", encouraging adherents to commit "random acts of violence, sexual assaults, and even the 'culling' [ritual killing] of human victims". While it is unclear how many people currently follow the ONA, the group is known to have inspired individuals and groups across the world.
The ONA encourages its adherents to join the police and the army or to infiltrate religious groups, with the intention of subverting their ideologies and/or morals and to engage in real-life violent experiences.
Last week, court documents revealed that it was most likely Sutter was also an FBI informant. He allegedly received more than $100,000 from the Federal Bureau of Investigation since 2003 helping the FBI to target other people involved in an occult neo-Nazi publisher in the state, according to the New York Post.
In 2003, Sutter was arrested in Philadelphia by undercover cops who sold him an unmarked firearm for his association with the Aryan Nations. That is the time it is alleged by reporters that Sutter had became an informant for the FBI
BRANDON RUSSELL – THE NAZI in the U.S. Army National Guard
An Atomwaffen Division member, Brandon Russell joined the U.S. Army National Guard in January 2016. In a 2015 post on IronMarch under his screen name, Russell had described Atomwaffen as a "fanatical, ideological band of comrades who do both activism and militant training."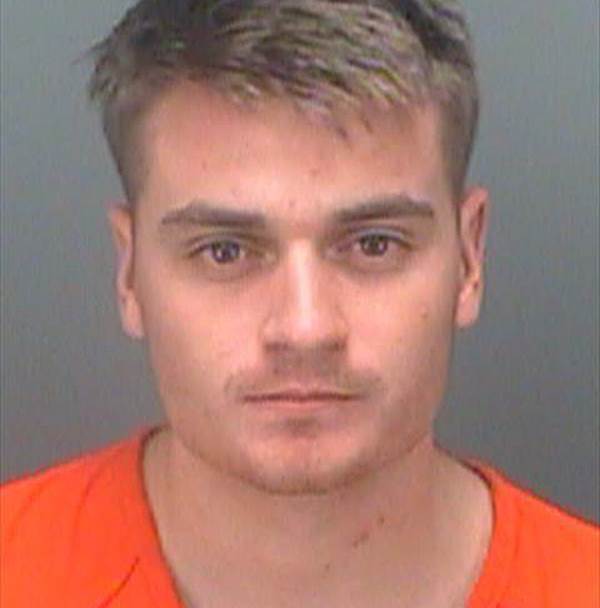 "Keyboard warriorism is nothing to do with what we are," he wrote.
Seventeen months later in May 2017, he was arrested after two of his roommates were shot to death and a third roommate, Devon Arthurs was arrested in the murders. Arthurs was eventually implicated in the murders and was also a member of Atomwaffen.
In May 2017, according to state prosecutors, Arthurs shot and killed their other two roommates, Jeremy Himmelman and Andrew Oneschuk. He then walked to a nearby smoke shop and held several people at gunpoint before surrendering to police. Once in custody, he directed police to the townhouse, where they found the bodies.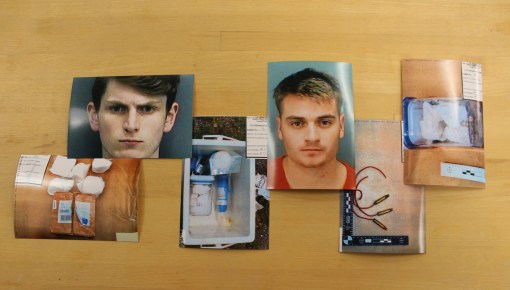 After his arrest in May on murder charges, Devon Arthurs, the group's 18-year-old co-founder, told police detectives that he killed his roommates to thwart a terrorist attack by Atomwaffen, which is German for "atomic weapon."
"I prevented the deaths of a lot of people," Arthurs said in a rambling statement. Asked why his roommates would plan such an attack, he responded, "Because they want to build a Fourth Reich."
FBI agents filed explosives charges against Brandon Russell, who was dressed in a military uniform and crying outside the apartment when Arthurs led officers to the grisly scene. Arthurs said Russell, who had just returned home from his Florida National Guard duties, knew nothing about the killings. But he accused Russell of stockpiling explosives to bomb power lines, nuclear reactors, and synagogues.
Police investigators discovered that Russell was one of the leaders of the Atomwaffen Division and his roommates also were members. Russell had a tattoo of a radiation warning symbol which is one of the emblems of Atomwaffen, German for atomic weapons. It is a three pie-slice shape pointing to a circle in the middle.
After the Judge saw images of bomb-making materials and firearms in Russell's apartment, a federal judge ordered that he posed a risk to the public and he was detained in custody. He was later convicted and sentenced to 5 years in prison.
SATANISM AND PEDOPHILIA
The allegations and objections to Satanism come from within the group's own ranks. Most Neo-NAZI organizations have long been known to oppose any type of Satanic activities and or pedophilia.
In 2018, According to the Daily Beast, Atomwaffen's satanism-heavy reading list has apparently driven away some former members who were only in the group for Nazism. In January, a purported former Atomwaffen member quit the group dramatically, publishing a 27-page Google document claiming to document the group's growing satanic ties, the Daily Beast reported.
"I'm probably going to leave AW," one former member wrote, according to the leaked chat logs. "I've been doing a lot of thinking. AW still has full potential but the way Rape is taking AW as far as the whole satanic shit… is going to hold things back."
"A plague has befallen the movement yet again," the former Atomwaffen member wrote about satanism (not about murder). "We WILL purge the Noctulian scum from our ranks, and never again will this happen."
Immediately after the document's publication, other self-proclaimed Atomwaffen members attacked its author on the notorious online bulletin board 4chan, calling the group's endorsement of Iron Gates and the ONA a "meme" and a "joke." But the alleged Atomwaffen members also inadvertently confirmed that the document's author had been affiliated with the group, posting screenshots of his messages from Atomwaffen's group chat.
On Gab, a social media site favored by the right, people who had long claimed to be Atomwaffen members began distancing themselves from the group.
"This shit is all news to me, what a disappointment," one alleged former member wrote, claiming he'd never seen any satanism under Atomwaffen's previous leadership.
Another Atomwaffen-affiliated person created a Gab account aimed at "exposing" the group's satanic ties, and started leaking Atomwaffen chat logs, alongside Harry Potter memes. That person linked to audio of a call, purportedly between Atomwaffen members arguing about satanism.
"In your opinion, Satanism contradicts the ideals of national socialism, right?" one Atomwaffen member asked another during the debate."Yeah," the second man answered.
"Okay, I'm not gonna try to get mad and say you're a fuckin idiot," the first said. "Like, I want to know legitimately what part of it contradicts the ideals of national socialism."
"Uh, every part. I've literally read both those books. Nothing in it stood out to me as—"
"Have you read the Satanic Principles?" the first Atomwaffen member interrupted. "The fucking baseline ideas of what Satanism stands for? You cannot honestly read that and tell me it reflects none of what national socialism teaches."
After the release of the files alleging Satanism, bad press, and the hate group label, members fled from the group. A couple of years later, they officially shut down the organization.
"This is a press announcement from James Mason on the evening of March 9, 2020," said Mason. "I was approached by members of the group known as Atomwaffen Division with the request that I make the official announcement of that group's disbanding, effective at once."
Mason now lives in an old apartment complex in Denver, Colorado that is "subsidized Section 8," a federal subsidy that helps low-income people pay their rent. His apartment was once a meeting place for Atomwaffen members dressed in Nazi regalia and wearing skeleton face paint, in front of the swastika.
Local news reporters claim he is a hypocrite because he rallies to fight against the system and US government, yet at the same time, he lives off of government handouts, subsidies and obtains free lunches from the local soup kitchen as part of his daily routine.
Interesting, given the fact that one of the pictures local news reports shows the white supremacist Mason grabbing lunch shows with an unidentified black African American female to his side.
I would assume in 3 days, without such government support, the unemployed pedophile James Mason would grow hungry very quickly. Instead of having the free time and energy to write his bad ideas influencing the world's wayward youth all day, he would be forced to get a job and beg for money which would now take most of his time.
With that said, the US Government needs to stop paying criminals like Mason and Sutton who do not work and have the time to spread their bad ideas infecting our nation's young minds.
For an extensive study on Atomwaffen, please see this research paper.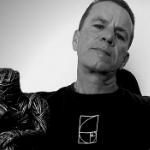 Moe is the founder of GnosticWarrior.com. He is a father, husband, author, martial arts black belt, and an expert in Gnosticism, the occult, and esotericism.