This 1800's print and poem titled, The Hairy Prospect or the Devil in a Fright by the English artist and caricaturist, Thomas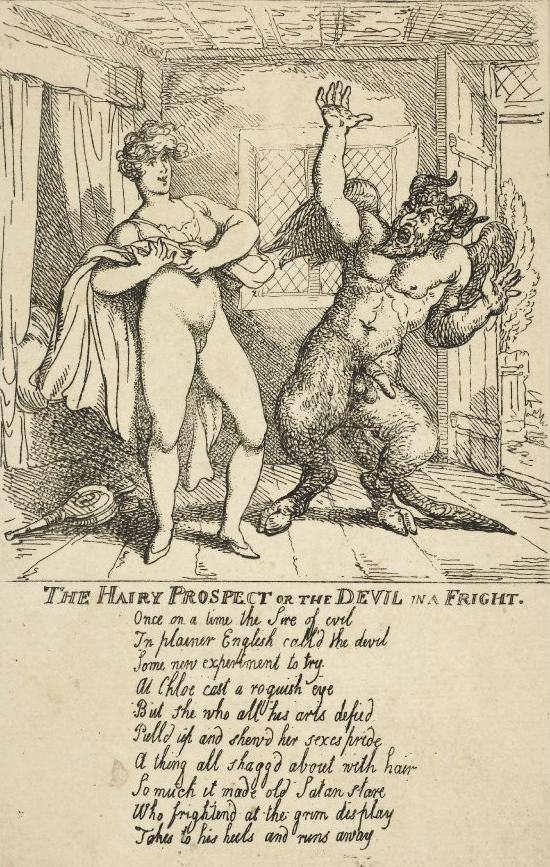 Rowlandson, shows a woman standing by a bed to left, lifting her skirt up showing her scary hair vagina; to right, a hairy and winged devil with a huge penis turns away, recoiling in horror at the sight; open door at right.
The poem reads;
Once on a time the Sire of evil
In plainer English call'd the devil
Some new experiment to try
At Chloe cast a roguish eye
But she who all his arts defied
Pull'd up and shew'd her sexes pride
A thing all shagg'd about with hair
So much it made old Satan stare
Who frightend at the grim display
Takes to his heels and runs away (more…)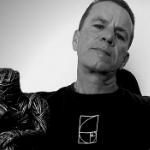 Moe is the founder of GnosticWarrior.com. A website dedicated to both the ancient and modern teachings of Gnosticism.