In ancient times, every church had kept a "Book of Life", or register which recorded the names of those souls chosen by
the church and king to be prayed for. The Book of Life is a real life book based on the teachings of Jesus Christ, those who serve Christ, and the future kingdom of heaven on earth in which their names have been inscribed to inherit the future age. The names contained in this book are a list of souls written down, who through merit and service to the church and king, had their names written down as worthy souls to be prayed for, and were promised a future place in the heavenly kingdom.
The Book of Life is the set of names of those who will live with God forever in heaven. It is the roll of those who are saved. This Book of Life is also mentioned in Revelation 3:5; 20:12; and Philippians 4:3. In Christianity and Judaism, the Book of Life (Hebrew: ספר החיים, transliterated Sefer HaChaim; Greek: βιβλίον τῆς ζωῆς Biblíon tēs Zōēs) is the book in which God records the names of every person who is destined for Heaven or the World to Come. (more…)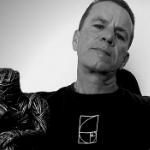 Moe is the founder of GnosticWarrior.com. A website dedicated to both the ancient and modern teachings of Gnosticism.