Podcast: Play in new window | Download (Duration: 1:30:34 — 82.9MB) | Embed
Subscribe: Apple Podcasts | Android | Email | Google Podcasts | Stitcher | RSS
"Spiritually and scientifically, the real cross helps uncover hidden truths about world-wide systems lost in the mists of Time." –
Crichton Miller
This latest interview was with an old friend, Crichton Miller. When I say an "old friend," what I mean is that we are old reincarnation Brothers who are just meeting up again in this life sharing our discoveries with one another even through we live thousands of miles apart from each other and have never met. The facts are that me, Crichton, the cross and priesthood have a long his-story together.
That is the magic of time which is simply an illusion……. (more…)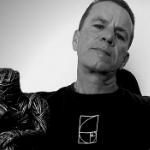 Moe is the founder of GnosticWarrior.com. A website dedicated to both the ancient and modern teachings of Gnosticism.