To say that UC San Diego archaeologist Geoffrey Braswell was surprised to discover a precious jewel in Nim Li Punit in southern Belize is something of an understatement.
"It was like finding the Hope Diamond in Peoria instead of New York," said Braswell, who led the dig that uncovered a large piece of carved jade once belonging to an ancient Maya king. "We would expect something like it in one of the big cities of the Maya world. Instead, here it was, far from the center," he said. (more…)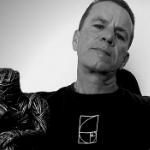 Moe is the founder of GnosticWarrior.com. A website dedicated to both the ancient and modern teachings of Gnosticism.