Mosquitoes kill about 727,000 humans around the globe every year with various blood borne diseases like malaria so scientists have come up with a devilish method to destroy them.
A team of experts, lead by researchers from the University of Maryland, have engineered a GMO (genetically modified organism) fungus that is able to express multiple toxins that are able to kill mosquitoes.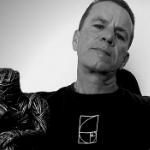 Moe is the founder of GnosticWarrior.com. A website dedicated to both the ancient and modern teachings of Gnosticism.