Unlike in our modern "Liberal Western World" where it seems upon the superficial surface that almost all of modern humanity ignorantly thinks they have free will to invent a new persona (mask), organization (organ within a nation), and or new type of human being to conceal (cover-up) their "true natures", the Gnostics simply divided humanity into two distinct and very different camps (ie: temporary accommodations of huts, tents, or other structures, typically used by soldiers, refugees, prisoners, or travelers).
In the ancient religion of the Gnostics, there were only two spirits that were in control of all of humanity.  (more…)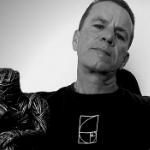 Moe is the founder of GnosticWarrior.com. A website dedicated to both the ancient and modern teachings of Gnosticism.