The number 33 is said to be the Master Number (Master Teacher). The Amon (AMEN) is the numerical equivalent of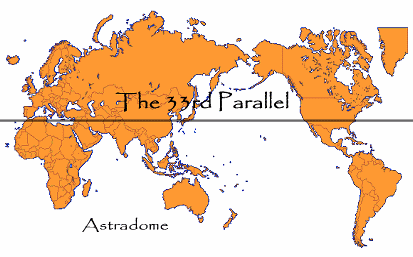 1+13+5+14=33. Amen is the God of Truth, and 33 represents Christ consciousness. In the Book of Enoch, Mount Hermon is the place where the Grigori; "Watchers, Sons of God or the Nephilim," a class of fallen angels descended to Earth, and is at 33 degrees latitude and longitude.
There are many conspiracies surrounding the 33rd parallel of latitude that is 33 degrees north of the Earth's equatorial plane, and the 33 degrees in Freemasonry. Whether or not there are any concrete facts tying them together in Truth, in my opinion has yet to be determined without a shadow of a reasonable doubt. But there are definitely some strange coincidences and a pattern of both Phoenician (Sidonian/Hebrew/Canaanite) and Masonic endeavors that seem to tie the two together in a world wide web that needs to be explored using reason rather than conspiratorial nonsense. 
Some people seem to think it has to deal with some evil Masonic plot and or that it some type of grid energy portal to the Gods, but I have found that this is just a theory propagated by profane people who are not in the know, but think they are by spreading disinformation. (more…)