Here is some good news for Israel.
Israel to discontinue fluoridation of tap water as health minister ends program, 5.3 million residents to lose controversial additive:
Israeli tap water will no longer contain fluoride after Tuesday, following a decree by Health Minister Yael German earlier this month discontinuing the practice.
The decision has been lauded by various rights groups, but criticized by many in the medical and dental communities as a serious mistake. (more…)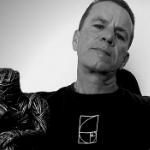 Moe is the founder of GnosticWarrior.com. A website dedicated to both the ancient and modern teachings of Gnosticism.