"Initiates of the Egyptian Mysteries were sometimes called scarabs; again, lions and panthers. The scarab was the emissary of the sun, symbolizing light, truth, and regeneration." – Manly P. Hall
The sacred beetle reproduces itself without sexual contact with another beetle. They are the ultimate virgins of nature.
In ancient Egypt, the fourth sign of the zodiac, Cancer was represented under the form of a beetle whom they had held sacred for it represented the Sun/Son. The third form of Ra, the Sun-god, was Khepera the self-produced, whose type and symbol was a beetle. However the worship of the beetle was older than Ra in Egypt.
In the oldest of the Egyptian Zodiacs two Beetles were placed in this sign for we know that in 4000 BC, as we learn from the zodiacs of Denderah and Esne, it was is the emblem of the soul that had also represented the Egyptian mode of  immortality . (more…)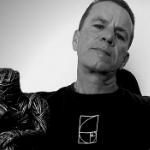 Moe is the founder of GnosticWarrior.com. A website dedicated to both the ancient and modern teachings of Gnosticism.