This is, at least, sufficiently cool for a teacher of Freemasonry.
"Inaugurate a new era." That is the idea precisely. Some of us ignorant Masons had supposed that, at least, some portion of our Masonic "history, philosophy, and symbolism," was suggested in our Lectures. Our "history"–written and unwritten–the "philosophy" of our system, and something of our "symbolism," were imagined to be secure in the past. But a "new era." About what? Can our "history" be changed; can our "philosophy" be changed? Not a million of critics, however distinguished, can brush the first particle of consecrated dust from either. "There they stand, and there they will stand forever–unshaken by the tests of human scrutiny, of talents and of time."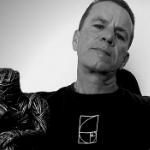 Moe is the founder of GnosticWarrior.com. He is a father, husband, author, martial arts black belt, and an expert in Gnosticism, the occult, and esotericism.