Here is a great article from the New York Times today about conspiracy theorists that I wanted to
share with you. It is called, "Conspiratorial Stories Have a Rich Tradition in Story Telling," by Annie Jacobsen. She is the author of "Area 51: An Uncensored History of America's Top Secret Military Base", and most recently, "Operation Paperclip: The Secret Intelligence Program That Brought Nazi Scientists to America."
In this article Jacobsen says, "Americans love conspiracies and the trend is growing." She also states that the recent revelations about N.S.A. spying and C.I.A. torturing make it clear that nefarious black programs are on the rise, while truthfulness and transparency by government officials wane. Jacobsen wisely says, "When skeptics look at conspiracy theorists they see pathology. When I look at conspiracy I see ancestry, a rich and powerful history of storytelling among like-minded groups of people."
I believe the term "conspiracy theory or theorist" is propaganda invented by those people who wish to conceal the truth. It is a simple language technique using words in order to ridicule the "theorist" to the unthinking and ignorant masses, who then conform to the official narrative that is spoon fed into their brains by media and education. The thinking conspiracy theorist who is attempting to use his or her mind to solve the riddles and problems of the current man-made matrix, is then rejected by the mind controlled human herd who now label this thinking person as an outcast of their ignorant fake society.
If you have studied true history, and have done your own meaningful research into the secrets of our world, you will find that our histories are filled with powerful people, royal families and secret societies engaging in conspiracies in order to conceal the truth from others, their foes, and especially from the masses of people. Ever since the ancient empires of Egypt, Phoenicia, Greece and Rome, deception and secrecy have always been major components of military and diplomatic strategy.
The warrior, and French Emperor Napoleon Bonaparte had once said, "History is a set of lies agreed upon." Another quote that goes along with this article in relation to how the elite think is, "The ends justifies the means."
Here are some great quotes from the NY Times:
Perhaps the real point is that it would be foolhardy not to assume that the government is up to secret things. And when you add to the mix the recent revelations about N.S.A. spying and C.I.A. torturing, it becomes clear that nefarious black programs are on the rise while truthfulness and transparency by government officials wane.
I think the preponderance of conspiratorial thinking is built on two important ideas, the first being that the U.S. government is powerful, secretive and willing to obfuscate. The second is a lot more simple and can be summed up by Joan Didion's evocative quote: "We tell ourselves stories in order to live." People create narratives out of facts, sometimes disparate, so "the story" makes sense to them.
When skeptics look at conspiracy theorists they see pathology. When I look at conspiracy I see ancestry, a rich and powerful history of storytelling among like-minded groups of people. There have been powerful narratives among us since time immemorial and to me, modern conspiracy theories are a close cousin of science fiction. In conspiracies about aliens, mind control, the New World Order and the Illuminati, I see the works of H.G. Wells, Yevgeny Zamyatin, George Orwell and Aldous Huxley — storytellers whose powerful narratives are still in print, some even after 100 years. These are the stories we tell ourselves to make sense of how we live.
Read more from the NY Times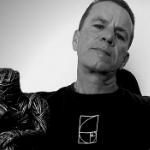 Moe is the founder of GnosticWarrior.com. A website dedicated to both the ancient and modern teachings of Gnosticism.