There is a long-standing misconception that the religion we call "Christianity" is devoid of the teachings of Gnosis.  An ancient Greek word that simply means "to know or knowledge."
The facts are that if we were to take a serious look with an open mind (without dogma and sinful Christian Judgment) at the ancient Scripture of the New Testament that was written in Greek and also the modern English versions, we would clearly witness the teachings of Gnosis.
For example, the English words know, to know, knowledge, understand and perceive are found hundreds of time in the English version of the Bible. Words that all connect to the much older Greek word, Gnosis. (more…)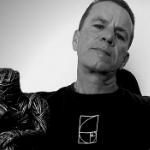 Moe is the founder of GnosticWarrior.com. A website dedicated to both the ancient and modern teachings of Gnosticism.