A little conspiratainment from the Masters who run the Satanic State of America…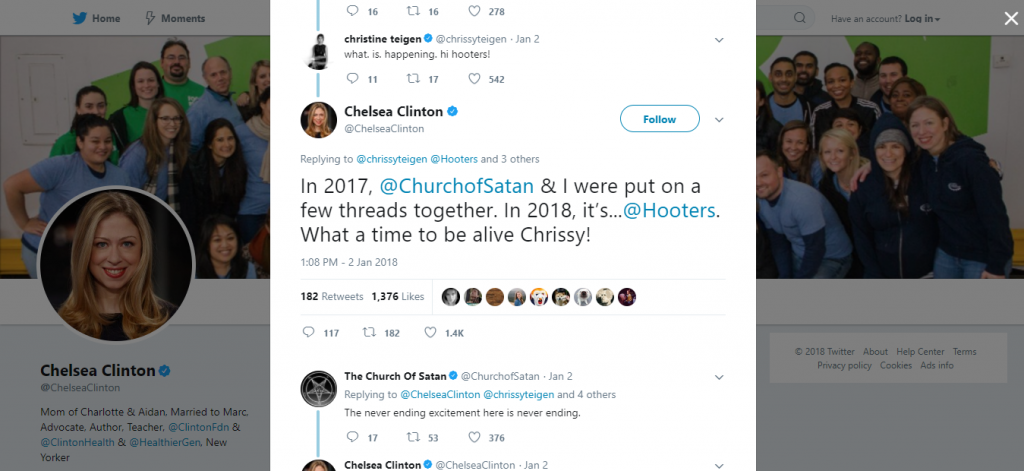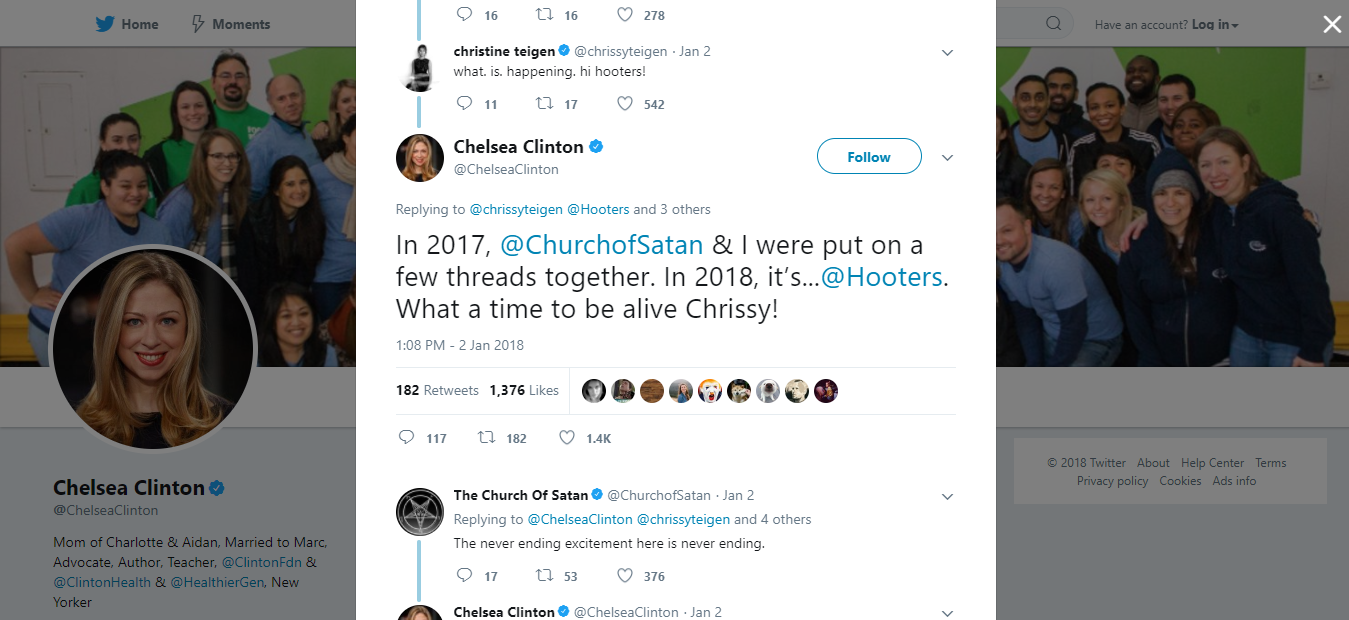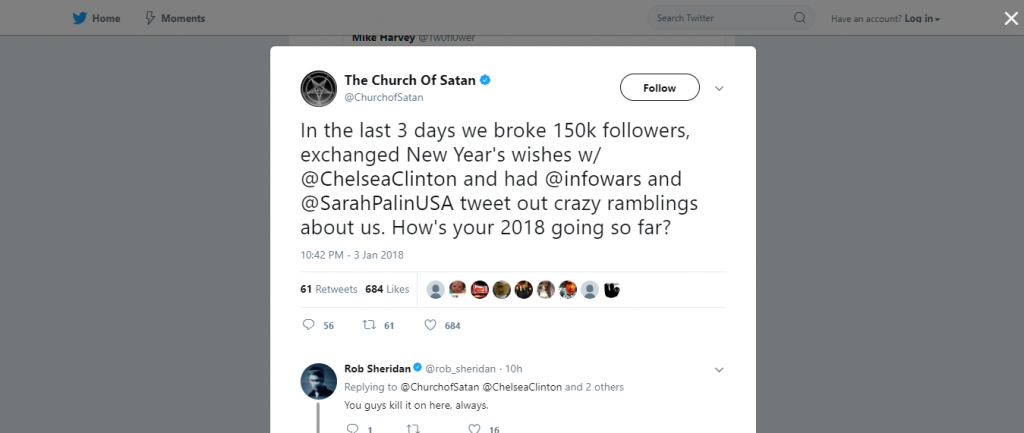 Here are the Tweets from Chelsea to the Church of Satan

Chelsea Clinton‏Verified account @ChelseaClinton
In 2017, @ChurchofSatan & I were put on a few threads together. In 2018, it's…@Hooters. What a time to be alive Chrissy!
New conversation

The never ending excitement here is never ending.

It's been so long! Happy New Year!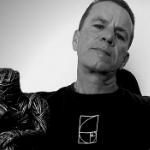 Moe is the founder of GnosticWarrior.com. A website dedicated to both the ancient and modern teachings of Gnosticism.