"Ego = Outer perception, not intuition. Endeavors to keep you anxious, worrying, fearful — weakens mental/intuitive resolve. Always wants to be in charge, twists logic and second guesses to induce uncertainty and fear. Goal is to weaken the individual and courage of convictions and induce a mental state of fear and insecurity.
Weakens the will and make susceptible to instant gratification. Institutions are created in the likeness of the ego, are to a degree an extension of the ego. Signs that your ego is driving the bus: feeling insecure, controlling, judgmental, tired, self-conscious, conventional." – By Michael Jaco, 24 Year Navy SEAL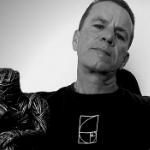 Moe is the founder of GnosticWarrior.com. A website dedicated to both the ancient and modern teachings of Gnosticism.