There are beings in the spiritual realms for whom anxiety and fear emanating from human beings offer
welcome food. When humans have no anxiety and fear, then these creatures starve.
People not yet sufficiently convinced of this statement could understand it to be meant comparatively only.
But for those who are familiar with this phenomenon, it is a reality. (more…)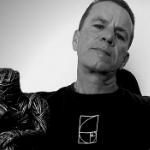 Moe is the founder of GnosticWarrior.com. A website dedicated to both the ancient and modern teachings of Gnosticism.