By James Pryse, "The Apocalypse Unsealed" & "The Restored New Testament"
The initiation of Anointed Iesous (Jesus), which the God conferred on him to make known to his slaves the (perfections) which must be attained speedily. He sent his Divinity and by him symbolized (them) to his slave Ioannes, who gave evidence of Anointed Iesous – of all the (visions) that he saw.
COMMENTARY:
In the Greek Mysteries, which were also called the "perfecting" or "finishing" rites, the candidates for initiation, after receiving some preparatory training in semi-exoteric lesser rites, were termed MYSTAI (*all italicized words will be capitalized) "veiled ones", while the Initiates were called EPOPTAI, "those having super-sight" – or seers. The word APOKALYPSIS, "unveiling", is clearly a substitute for EPOPTEIA, "initiation into seership." (more…)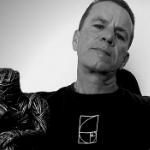 Moe is the founder of GnosticWarrior.com. A website dedicated to both the ancient and modern teachings of Gnosticism.