In my last article on the mythology of the hidden meaning of the Jack-o-lantern, I explained how this was really an ancient gnostic story that was developed by the Phoenician
-Hebrew Druids who were known biblically as the children of Jacob (Jack). It is a tale of the as within as without gnosis, in which Jack roams the dark countryside with a lantern in search of his soul with the light of his spirit.
It was in Ireland, Scotland, England, Wales and other countries where the Druids had observed during the dark autumn nights a mysterious phenomenon of lights shooting from the swamps and marshes. These lights burned blue and gave the appearance of spirits rising from the swamps into the air where they would roam and disappear.
There is also a mysterious science behind these gnostic myths that may indicate to us today exactly why the Druids had developed this story of the Jack-o'-lantern. After all, the Druids were the sacred science keepers and priests of Europe who had valued knowledge and truth above all other worldly attributes. (more…)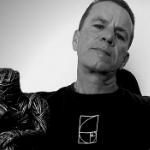 Moe is the founder of GnosticWarrior.com. A website dedicated to both the ancient and modern teachings of Gnosticism.