By Paracelsus (The Swiss Hermes) – Let it be for you a great and high mystery in the light of nature
that a thing can completely lose and forfeit its form and shape, only to arise subsequently out of nothing and become something whose potency and virtue is far nobler than what it was in the beginning.
Nothing has been created as ultima materia–in its final state. Everything is first created in its prima materia–its original stuff; whereupon Vulcan [or transmuting fire] comes, and by the art of alchemy develops it in its final substance. . . . (more…)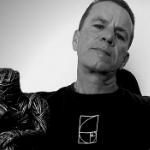 Moe is the founder of GnosticWarrior.com. A website dedicated to both the ancient and modern teachings of Gnosticism.