By Michael Jaco – I've come to look at all the different religions as holders of sacred truths that can
help people attain profound personal spiritual knowledge or gnosis.
The rub is that they often gloss over these truths and bury the real intent of their spiritual teachers so that you have to have an intermediary instead of finding self gnosis. (more…)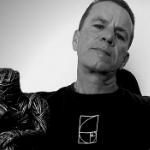 Moe is the founder of GnosticWarrior.com. A website dedicated to both the ancient and modern teachings of Gnosticism.