The study of worms is now a favorite pastime of mine. I have found that worms are everywhere. They are in the ground, in the air,
in our blood, our bones, and on our skin. Some we can see, and some we cannot see. In fact, before we humans develop our arms, legs, eyes and ears in the wombs of our mothers where we begin the transformation into a being or fetus that looks like a modern-day human, we actually look like worms because we descend from sperm, which is in reality a type of worm.
This is why in the bible it is said, And from these worms God made angels. The Lord said of Himself: "I am a worm and not a man" (Ps 21:7)or in the Hebrew Bible: "Man that is a worm (rimmah), and the son of man which is a maggot" (tole'ah).
Let me explain this as simple as possible for those of you worms out there who do not understand what I AM saying.
When a man has impregnated a woman, he releases his sperm into her vaginal canal, to where it then makes the journey through the cervix and to the follopian tubes where the eggs are released. In one single drop of sperm, there are literally hundreds of millions of thin symmetrical shaped worms swimming around as if they have a life of their own. It is these millions of worms who compete with one another to enter into the woman's egg. A competition of survival of the fittest, where only the toughest and fastest of the worms wins the fight to earn the right to become a human.
This fight of the survival of the fittest worm sperm is now being documented by scientists. This is called sperm competition where these worms are known as "kamikaze sperm" or "killer sperm." These terms are used to refer to the competitive process between spermatozoa of two or more different males to fertilize an egg of a lone female. This is often compared to having tickets in a raffle; a male has a better chance of winning (i.e. fathering offspring) the more tickets he has (i.e. the more sperm he inseminates a female with).(Wikipedia) (more…)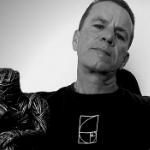 Moe is the founder of GnosticWarrior.com. A website dedicated to both the ancient and modern teachings of Gnosticism.