I have sad news for the truth movement. Michael Ruppert, a 63-year-old  American author, and former Los Angeles Police Department officer, shot himself in the head
after his radio show this past Sunday evening. He was best known for his theories such as C.I.A. drug running, and that the U.S. government and Wall Street were behind the 9/11 attacks that brought down the Twin Towers.
This news was from a close friend of Mr. Rupperts named Carolyn Baker who had posted the news on her  Facebook page:
This was not a "fake" suicide. It was very well planned by Mike who gave us few clues but elaborate instructions for how to proceed without him.  It was my privilege to have known Mike for 14 years, to have worked with him, to have been mentored by him, and to have supported him in some of his darkest hours, including the more recent ones…. Thank you Mike for all of the truth you courageously exposed and for the legacy of truth-telling you left us. Goodbye my friend. Your memory will live in hour hearts forever.
In this recent video below from Vice called "Apocalypse, Man: Michael C. Ruppert on World's End," Ruppert actually states he is going to commit suicide.
The Daily Mail wrote:
Attempts to contact author Carolyn Baker were so far unsuccessful. Phone numbers connected to Mr Ruppert's businesses were disconnected.

Max Mogren, who worked with Mr Ruppert for 15 months between 2011 and 2012, could not confirm his death today but said that a lot of his former colleagues' close friends had posted messages of condolence online.  Mr Mogren told MailOnline today that Mr Ruppert was very passionate and very committed to his work. Mr Mogren said: 'He believed what he believed. All of his work was motivated by his love of humanity.'
Mike resigned from the LAPD in late 1978 after receiving death threats for refusing to participate in operations involving CIA drug smuggling into the U.S. As a whistleblower, Mike spent years in his own wilderness before revelations and government documents confirmed his allegations. He came into the public spotlight after a 1996 confrontation with then CIA Director John Deutch. Many credited Mike's fearless performance on live TV with costing Deutch what was considered to be a guaranteed appointment as Secretary of Defense.
More about Michael Ruppert:
On November 15, 1996, then Director of Central Intelligence John Deutch visited Los Angeles' Locke High School for a town hall meeting. At the meeting, Ruppert publicly confronted Deutch, saying that in his experience as an LAPD narcotics officer he had seen evidence of CIA complicity in drug dealing.[11] The confrontation was handled by Deutch poorly,resulting in his termination from the CIA.

Ruppert went on to become an investigator and journalist and established the publication From The Wilderness, a watchdog publication that exposed governmental corruption, including his experience with CIA drug dealing activities.


Ruppert is the author of Crossing The Rubicon: The Decline of the American Empire at the End of the Age of Oil, published in September 2004. Crossing The Rubicon claims that Vice President Dick Cheney, the US government, and Wall Street had a well-developed awareness of and colluded with the perpetrators of 9/11.

Ruppert appears in the documentary films The 911 Report You Never Saw – The Great Conspiracy, Peak Oil – Imposed by Nature, Zeitgeist: Moving Forward, The End of Suburbia, American Drug War: The Last White Hope and Collapse. (Wikipedia)
COLLAPSE TRAILER: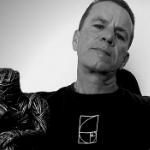 Moe is the founder of GnosticWarrior.com. A website dedicated to both the ancient and modern teachings of Gnosticism.