Prince Nicholas de Vere is interviewed by Tracy Twyman on the Imperial and Royal Dragon Court. This is Part 2.
For more about Nicholas de Vere and the Dragon Blood visit Sovereign Grand Duchy of Drakenberg
For Tracy Twyman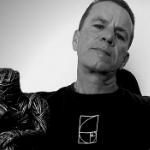 Moe is the founder of GnosticWarrior.com. A website dedicated to both the ancient and modern teachings of Gnosticism.